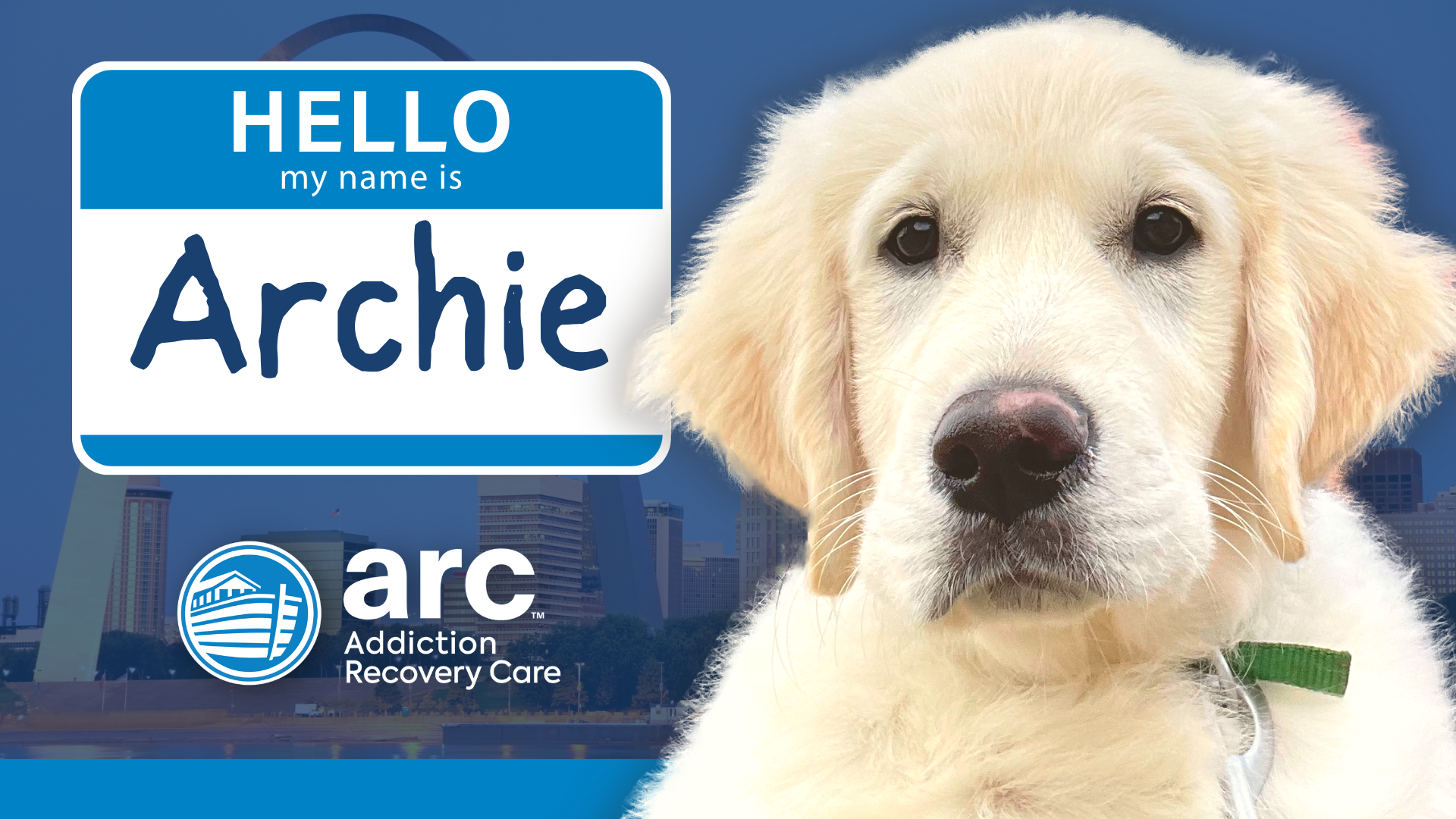 A new face is joining Addiction Recovery Care (ARC), bringing a little fur as well. The puppy, appropriately named ARChie will visit ARC's facilities providing comfort to those battling addiction and past traumas.
Two women near the St. Louis area, donated the dog to ARC. Betty Jean Clark and Christine Brandt formed Mystic Kashmir Goldie's together in 2021. When they learned about Addiction Recovery Care, they knew their pups could help clients heal from trauma bettering their odds at discovering recovery.
Post-traumatic stress (PTS) and substance use disorder often co-occur after a traumatic event. Research shows that people with PTS are more at-risk for substance use disorders, with 27.9 percent of women and 51.9 percent of men with lifetime PTS also experiencing SUD. And for those pursuing recovery from SUD, trauma can make sustained recovery more challenging.
"The folks that we serve at Addiction Recovery Care are fighting a lot of battles they don't want to talk about related to traumas that sometimes a confidant in a dog ear is a little easier for folks who have suffered trauma and are working through the chains of addiction," said Lawrence Vinson, ARC's Chief of Staff.
ARChie will undergo six to nine months of training at Canines 4 Comfort in Illinois. There he will learn to become a therapy dog and live as a member of ARC's Chief of Staff's family.
"He has the best personality already. He is very laid back and super chill. He is very compassionate," added Vinson. "It's surprising to me how calm he is. I've never had a puppy that is 15 weeks old and is laying at my feet with other people in the room asleep."
Vinson says ARC will consider adding more therapy dogs in the future.