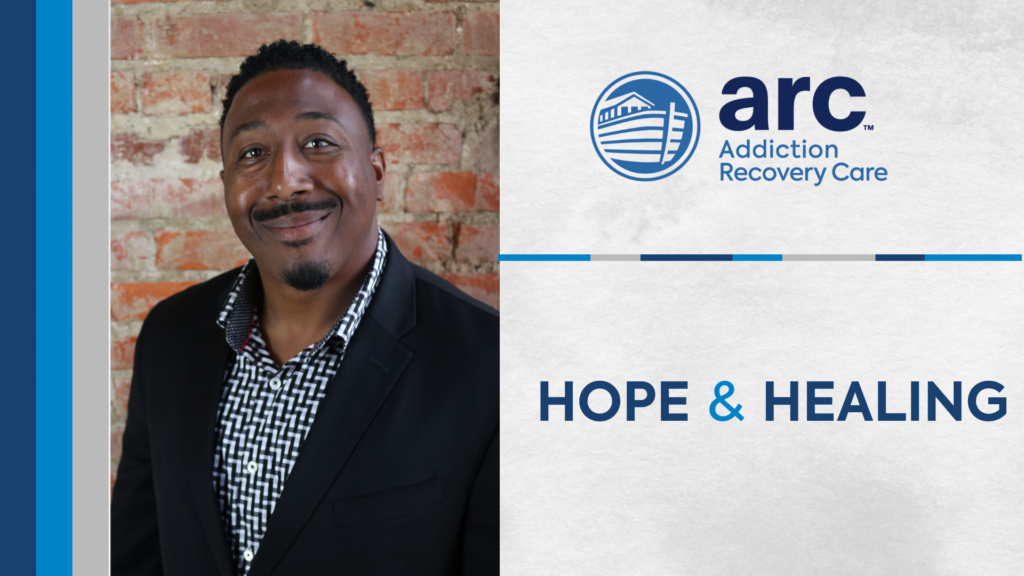 In August 2007, when Aquarius Young sought treatment for his years-long battle with alcohol and crack cocaine, his intention wasn't to find recovery. Experiencing homelessness and with warrants out for his arrest, he simply wanted to buy some time and clear his head. Ultimately, he figured, he'd go back to using drugs and alcohol.
"It didn't have anything to do with staying sober," said Young, who at 25-years-old decided to enter treatment at The Healing Place. "The only hope that I had coming into treatment is that I would be able to stay long enough to clear my head and learn how to sell drugs successfully without using."
Growing up in Nelson County, alcohol was a normal part of life. However, Aquarius didn't realize that his excessive drinking would eventually progress into daily crack cocaine use.
September is National Recovery Month, a time to honor and celebrate people in recovery from substance use disorders. Aquarius' story is an incredible testament that recovery is possible.
"Recovery has been me helping others. It's been hope," said Young, reflecting on his 15 years of recovery. "And if there's one thing I could tell people who are struggling right now, it's that there's a solution. There's a way out. There is hope." 
After spending some time at The Healing Place, Aquarius started to consider recovery more seriously. He intended treatment to be a short-lived break from the streets but getting healthy suddenly seemed like a more permanent option. Thanks to the help of his sponsor and peer mentors, Aquarius decided to seize the opportunity in front of him and deal with his addiction head-on. He graduated the program nine months later with a new passion for helping others who were also battling addiction.
"At that moment, I didn't have a real plan for the future. I just knew I wanted to help someone in addiction turn their life around because that was such a profound experience for me," added Young. "I wouldn't be here today without a strong support system." 
After working as a peer mentor at The Healing Place for a few years, Young was invited to explore new opportunities beyond Louisville. He moved to Northern Kentucky to help open the Grateful Life Center in Erlanger, then went on to become a Certified Drug and Alcohol Counselor (CDAC) and earn his bachelor's degree in Human Services & Addiction. Today, Young serves as ARC's Vice President of Residential Operations. 
"Joining the team at Addiction Recovery Care was a huge opportunity to use my experience and what I've been through to help others," he said.
Aquarius has remained committed to serving others and plays a critical role in advancing ARC's mission of saving one life at a time from addiction. And as Kentucky continues to experience record-high overdose deaths, there has never been a better time to spread awareness that hope, healing and recovery from addiction are possible. 
"Many of us at ARC, myself included, have been in the thick of addiction. We've walked in your shoes and know your struggle," said Vanessa Keeton, ARC's Vice President of Marketing. "No matter how long you've been in addiction or how bad things may seem, a healthy, meaningful life is possible. And we're here to support you– not just during Recovery Month, but every day, week and month that follows." 
With over 30 programs in 21 Eastern and Central Kentucky counties, ARC has beds available today for those who are seeking treatment from a substance use disorder. For more inspiring stories of recovery and healing visit arccenters.com/articles.